Happy Sunday Everyone and Welcome to Week 44 of 2021!!
Happy Halloween!!
13 Days until Century Party at CFRX @ 6:00pm
25 Days until Thanksgiving
29 Days until Hanukkah
55 Days until Christmas
62 Days until New Years
106 Days until Valentine's Day
137 Days until St. Patrick's Day
152 Days until April Fool's Day
186 Days until Cinco de Mayo
193 Days until Ruben's 50th Birthday (Save the Date)
TOP 10 ATTENDANCE FOR OCTOBER 2021 – 233 Days until the First Day of Summer!!
Erin Gerstenzang, 26
Nicole Lee, 25
Ruben Rodriguez, 24
Ryan Gesser, 22
James Kizar and Race Kangas, 20
Amy McAllister, Ryan Hill, Brad Cooke, Nate Frank, Bee Phillips, Zach Pousman, Michael Shanlever, and AJ Ramer, 19
Krista Glasscock, Anis Hadj-Taien, Grace Berber, James Roper, 18
Sid Slover, 17
Kelly Cominsky, Shane Smith, Daniel Rudiger, Travis Hill, Brian Sullivan, 16
Ari Tomasettie, Saed Reyes, Josh Thompson, Lindsey Sizemore, 15
TOP ATTENDEES FOR THIS WEEK
You can still sign into class after the fact, when Wodify goes down, using either Wodify Athlete or Wodify Legacy by entering in results. It will ask you to sign into class and you don't necessarily have to enter a result. Here is a link with more details
7 Days: Ruben Rodriguez ⭐️
6 Days: Erin Gerstenzang, James Kizar, Susan Duncan, and Brad Cooke
5 Days: Nicole Lee, Ari Tomassetti, Travis Hill, Kelly Cominskey, Sid Slover, Shane Smith, Nate Frank, Michael Shanlever, Ryan Gesser, Bee Phillips, Angela Fusaro, Sybil McCullar, Ryan Hill, and Brian Sullivan
Big congrats to those coming in and putting in work!!
CONCEPT 2 HOLIDAY CHALLENGE 2021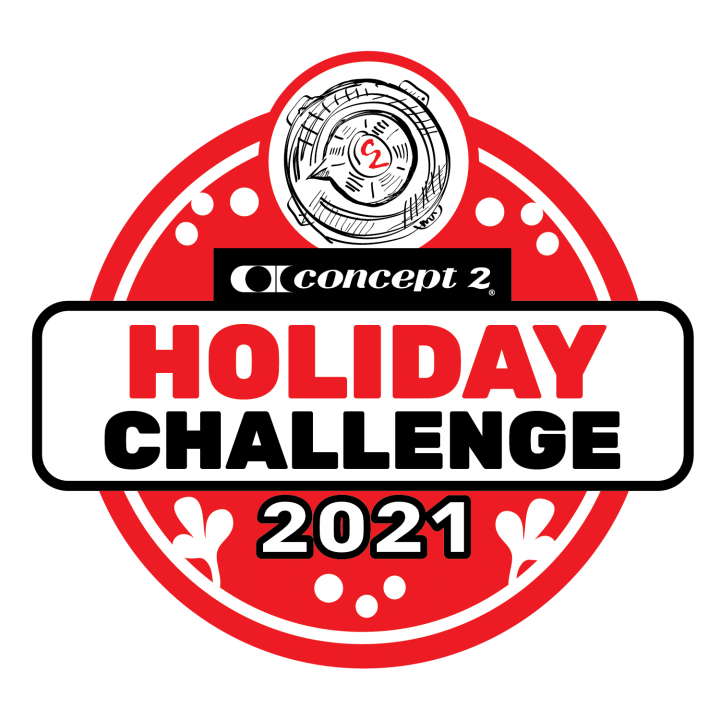 From November 25th to December 24th Row or Ski 100k meters between American Thanksgiving and Christmas Eve and help raise money for one of four great charities. (The Pocock "A Most Beautiful Thing" Inclusion, Doctors Without Borders, Direct Relief, Everyone Eats)
You can come in before or stay after class and row, as long as you want and as long as a rower or ski is available. Make sure you log your meters in the Concept2 Online Logbook at: https://log.concept2.com
We will have a sheet at the gym so you can log your meters to compare with everyone else.
Here is a link with more detailed information
STRENGTH
Week 5 (Slight Deload)
Day 1: Heavy Snatch Push Press + OVHS (1+1)
Day 2: Heavy 3 position Power Clean
Day 3: 5 Snatch Singles (60-75%) 5 Clean and Jerk Singles
Cycle Ends on November 8th, 2 week break, New Cycle Begins November 29th
WORKOUTS

2 Grit Tests (Short and Sweet)
November 11th, Veterans Day, Hero WOD
ACCESSORY
A light version of Mayhem Body Building will be inputted on days with no strength session.
READY STATE
YouTube video links by Kelly Starrett, the Supple Leopard, into the Work of the Day section to help guide you through Mobility. View these at your leisure and try them either at home or after your workout to increase recovery and help get better and bigger gains.
BIRTHDAYS
Wednesday, November 3rd: Gabe Delena and Kris Bryant
PREVIEW
SOCIAL MEDIA
Be sure to Follow us on Instagram, Facebook Page, Facebook Community Group and subscribe to our blog here to get "Today's Workout" emailed to you each evening at 8pm.
Please feel free to email us if you have any questions or comments:
Michael and Ruben