Hello Everyone!!
RESERVATIONS
Please be considerate and cancel your reservation at least 18 hours before. We've had some complaints that members cannot sign up for class because it's full, only to see next morning the majority of the reserved people cancelled or no showed.
UPDATED HOLIDAY SCHEDULE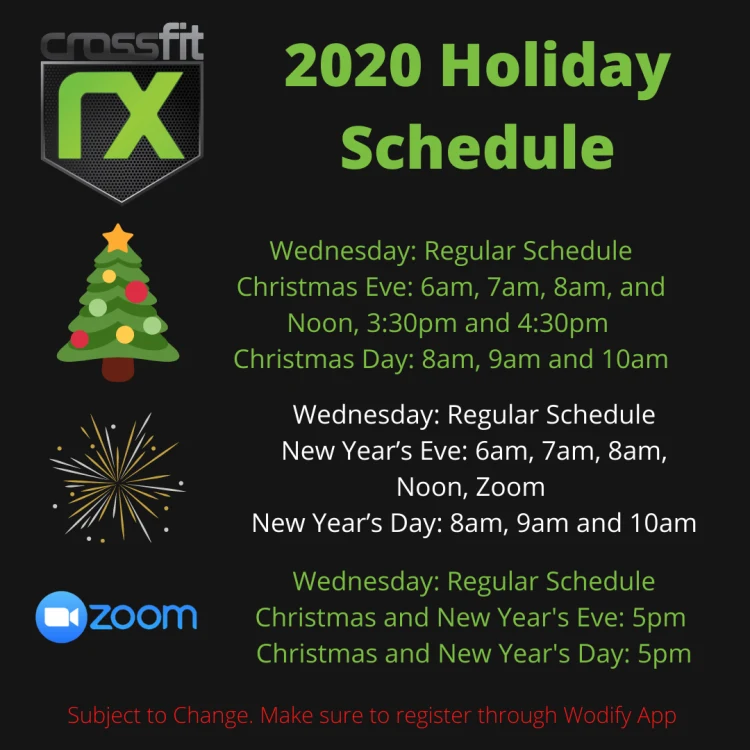 Those of you that are traveling, there is an At Home travel workouts posted in the AT HOME Program. Please email us if you have trouble locating this PROGRAM.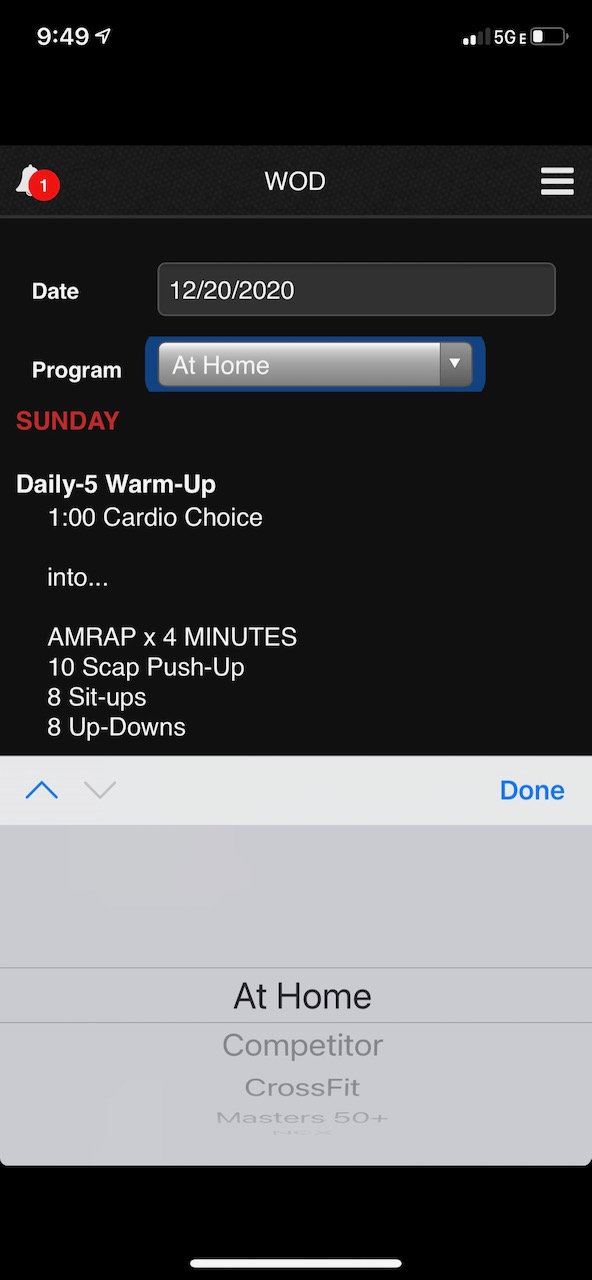 12 DAYS OF NCFit (Very excited about this work out)
Please make sure to reserve a spot and cancel it as soon as you know you're not going to attend so others can get in. Max 10 people per class. If you show up and you're not in the 10, there will be an outdoor work out available but with minimal equipment. Weather Permitting*
FOR TIME*
Day 1 – 100m Run
Day 2 – Power Clean (185/125)|(135/95)
Day 3 – Burpees to a Plate
Day 4 – DB Push Press (50/35)|(35/20)
Day 5 – Toes to Bar
Day 6 – Hand Release Push-ups
Day 7 – Plate Ground to OH (45/35)|(35/25)
Day 8 – Wall Balls (20/14)|(14/10)
Day 9 – Deadlifts (185/125)|(135/95)
Day 10 – Walking Lunges
Day 11 – DB Thruster
Day 12 – Bar Muscle-Ups

*Workout flows just like the Holiday song…each day represents the number of reps. Start at Day 1 (1 rep), then do Day 2 (2 reps) + Day 1 (1 rep) , Day 3 (3reps) + Day 2 (2 reps) + Day 1 (1 rep)…and so on.
(Score is Time)
APPAREL
We want to make room for new designs. All shirts inside the office are now $10 each, 2 for $15, limited sizes available, first come first sold. If you buy any, please email us and we will charge it to your account using the card on file.
Meanwhile, we still have Fully Amped*, our online store, with many of our popular past styles.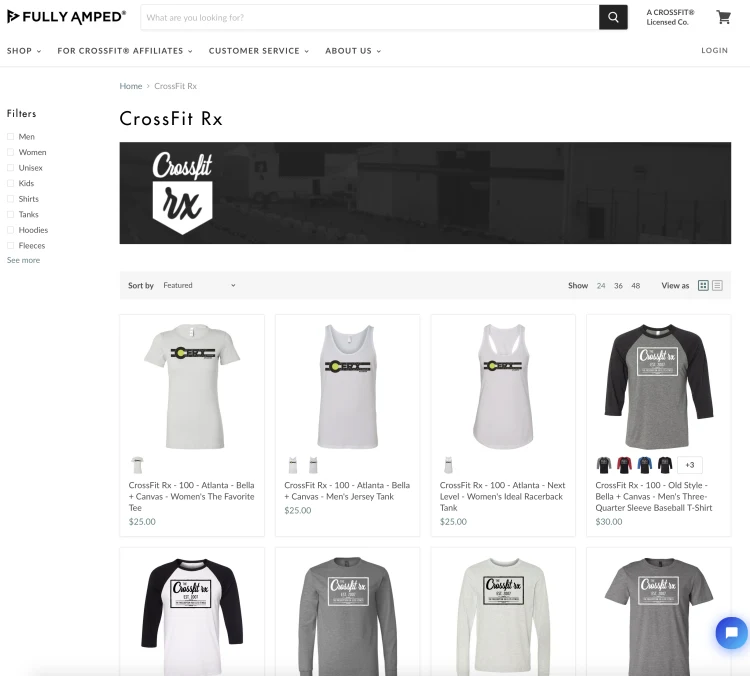 Please feel free to email up at info@crossfitrx.com if you have any questions or comments.
Sincerely,
Michael and Ruben